Sustainable
Supply Source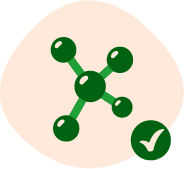 Reduces Chemical Dependency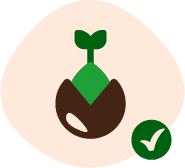 Increases Seed
Germination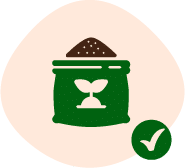 Replaces Chemical Fertilizers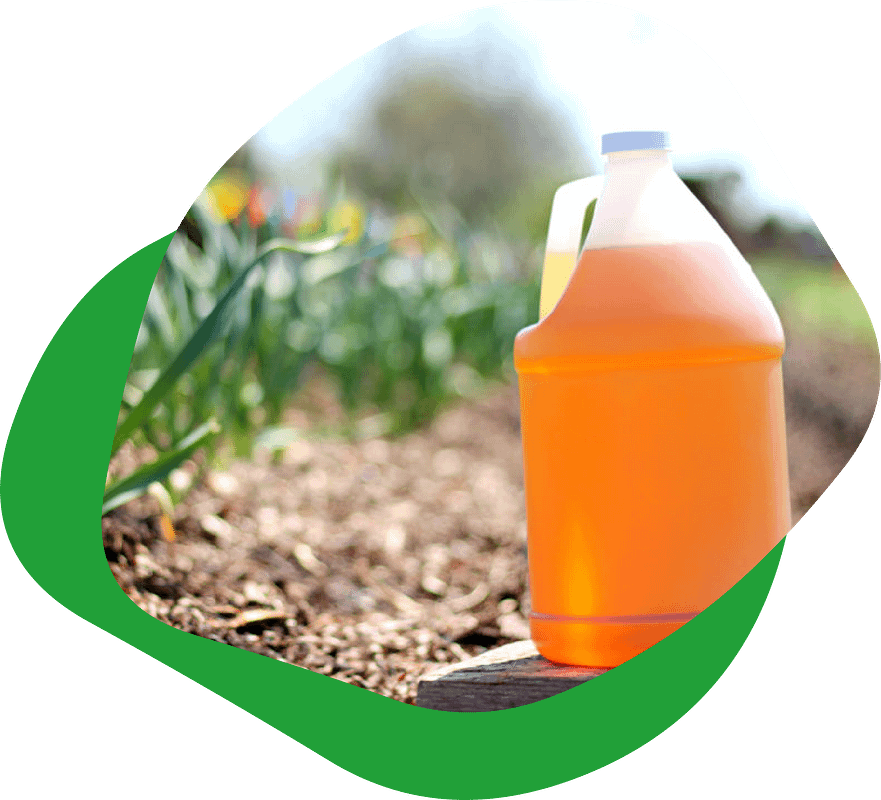 Wood vinegar is a light brownish liquid that is produced through the natural act of carbonization. This occurs when organic biomass material is heated through a process of pyrolysis in an oxygen-reduced environment, which leads to the thermal decomposition of materials and the release of volatile elements. 
The exhaust from this char production is then condensed into a liquid. The condensate then further separates into wood vinegar, bio-oil, and tar.
How does Wood Vinegar work?
Wood vinegar has a low pH (around 3) and contains a variety of all-natural compounds, which include: Water, Methanol, Ester, Acetic acid, and Ketones.
These various elements can work synergistically for a greater outcome.  The composition and properties of wood vinegar depend on feed source materials as well as the method (time/temperature) of pyrolysis.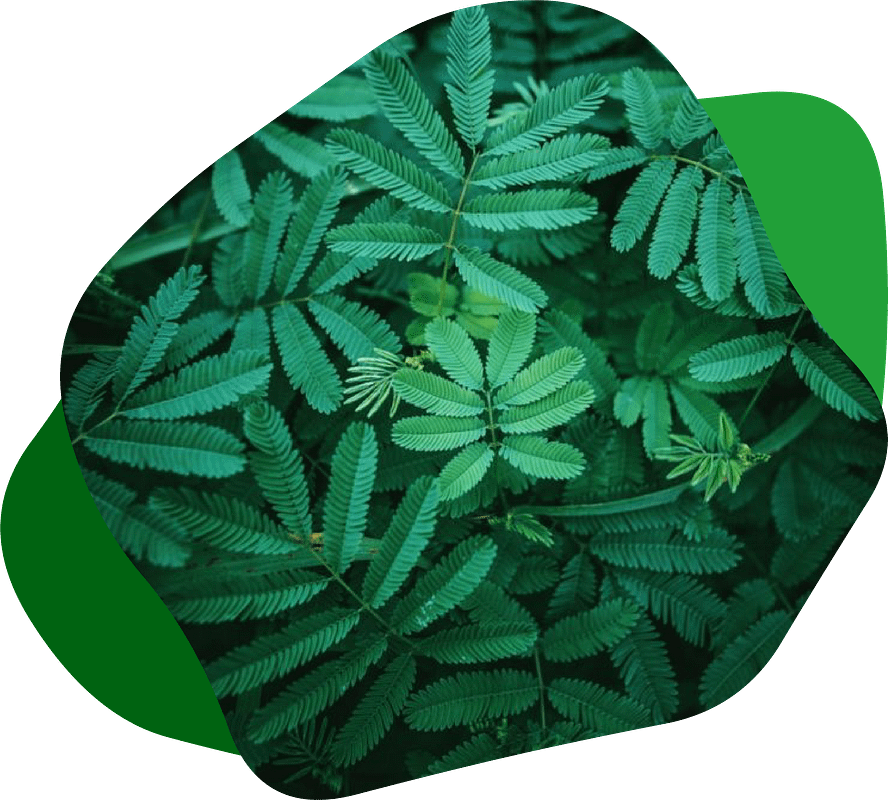 Why should you
start using Wood Vinegar?

Increases nutrient availability and uptake

Increases crop yield

Increases root mass and foliage development

Increases microbial activity

Increases soil microbial weight

Improves darker leaves for better photosynthesis

Improves fruit quality and increased sugar content
Improves flavor, color and firmness of fruit

Flavor enhancer for agricultural end products
These are some of the people helping make the planet healthier, one plant at a time.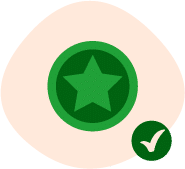 My initial observation was of 20ml wood vinegar added directly to 25 gallons of compost worm tea.  In the first 30 seconds, it foamed and continued to build exciting live biological components quickly, along with fewer signs of deficiency, as well as less added to correct the deficiency.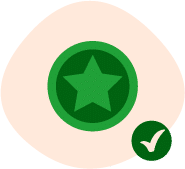 I have only applied this to my orchids, though I can really tell the difference but very slowly. I will have control this Spring, and experiment until Fall.  Based on my instincts and past experience, I can tell it's making a difference and, I'm definitely going to continue to apply this to my culture.  I will also buy more when I run out of stock.